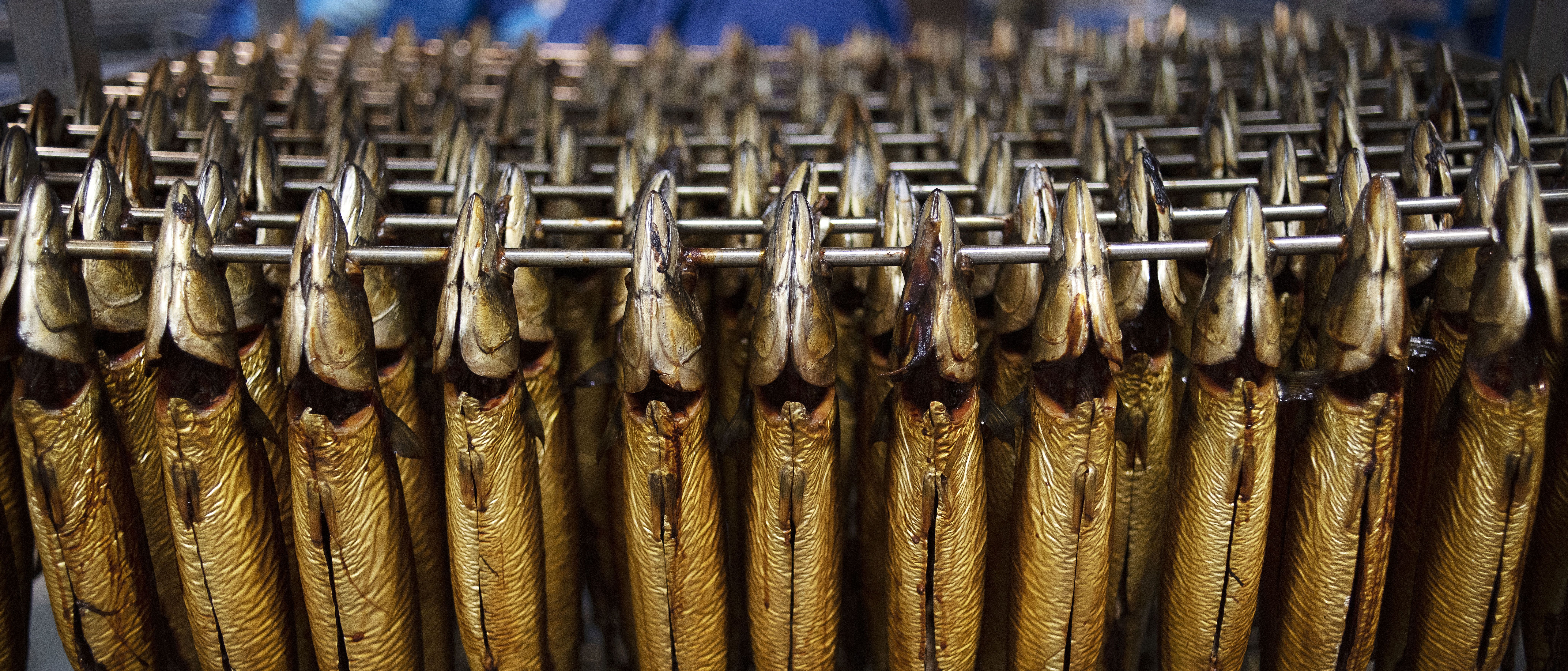 Our certifications
At Vishandel Klooster BV, you will only find products that meet the strict requirements of the Food and Consumer Product Safety Authority. The shelf life study has been approved by the Food and Consumer Product Safety Authority on the basis of the Regulation Vo. 2073/2005 Vishandel Klooster BV is IFS (International Food Standard) certified.
IFS certification
Vishandel Klooster is IFS certified and is engaged in the purchasing, smoking, filleting, packaging and distribution of fish products. After smoking, the fish is hand filleted to ensure consistent quality.
show and download certificate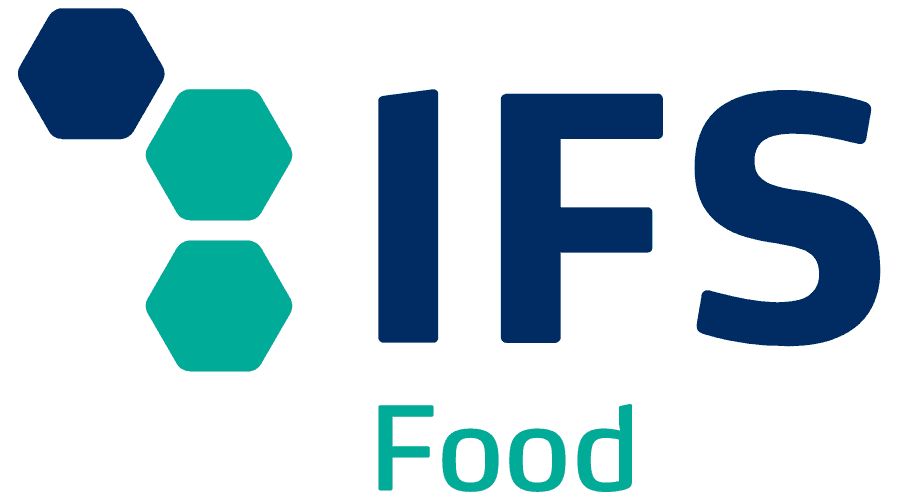 Progressive
At the end of 2021, the renovation of Vishandel Klooster will be completed. Investment is necessary to be ready for the future. We have taken the current time into account by investing in a new cooling system based on CO2, a heat recovery system with a capacity of 7,000 litres and new LED lighting throughout the building.
Sustainability has been an important driver. We are therefore MSC, ASC and ESF certified.
We use a Stunner to process eels. With the Stunner, the eel is stunned painlessly so that it can then be processed. Vishandel Klooster developed this machine together with Wageningen University and a machine builder from Norway.
Vishandel Klooster has its own transport. This ensures flexibility in working and delivering orders for customers.
EEL STEWARDSSHIP FUND
The awareness that the natural stock of eel is important has been central to Vishandel Klooster for many years. That's why we focus on sustainable business. In 2001, Vishandel Klooster entered into a partnership with Nijvis BV, 3 eel farms that use the most modern aquaculture technologies and only use recirculation systems.
All our eel products are marked with the Eel Stewardship Fund logo.
The proceeds will be used to improve the restocking of glass eels and silver eels and to finance the necessary scientific research. Eels are migratory fish and, as farmed fish, require special care and treatment. All of this can be found at www.dupan.nl .
Since 2011, glass eel restocking has been part of the European Eel Recovery Plan. From that moment on, both the fisherman on the water and the scientists see that the stock of eel is increasing. These recovery measures are carried out based on quota for the stock of glass eel.
We were the first in the world to use a special animal-friendly processing method for eel. This has been developed by Imares Life Stock Research, Seaside, the government and Vishandel Klooster.
Through an efficient breeding system, cooperation with LLV, Stichting DUPAN and the Sustainable Eel Group, we are making an important contribution to the implementation of European Regulation (EC)
More information about the ESF: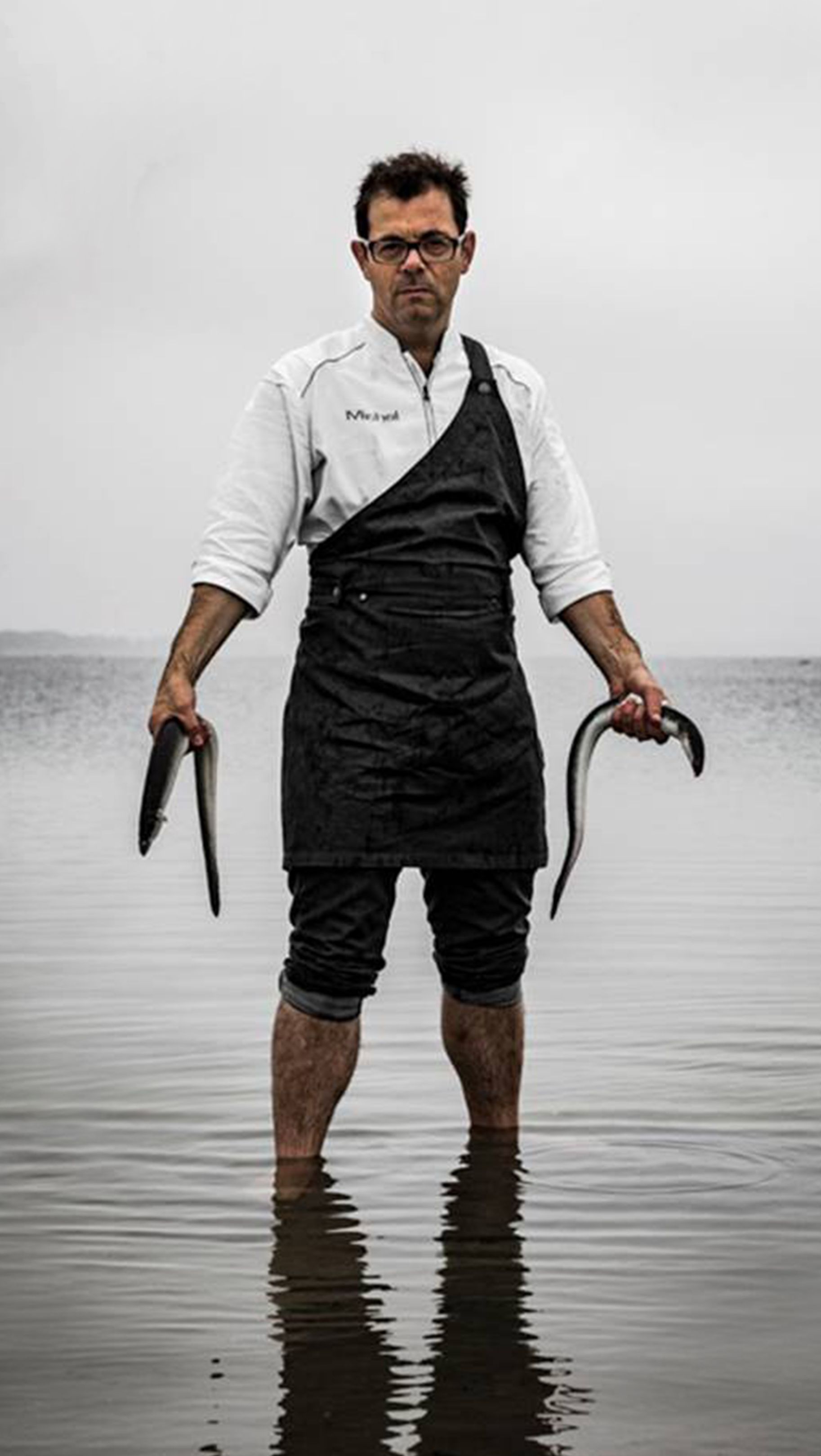 GLASS EEL RESTOCKING BY DUPAN
In 2020, a total of over 4 million glass eels were released at 6 locations: Veluwe Randmeren, Zuidelijke Randmeren, Vechtboezem, Zwartemeer/Zwartewater, Markermeer and Vollenhovermeer.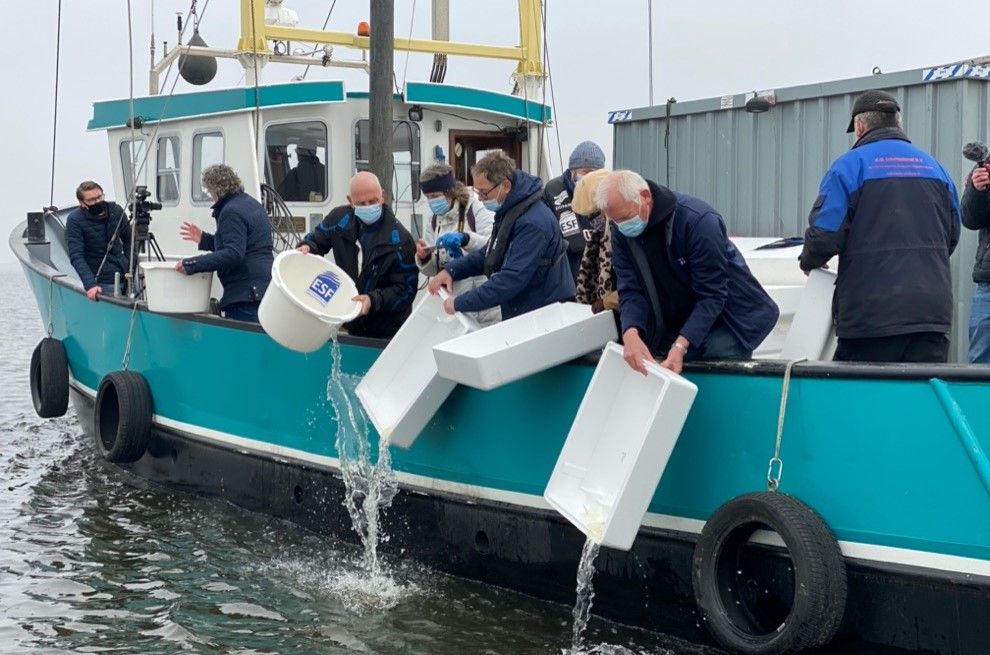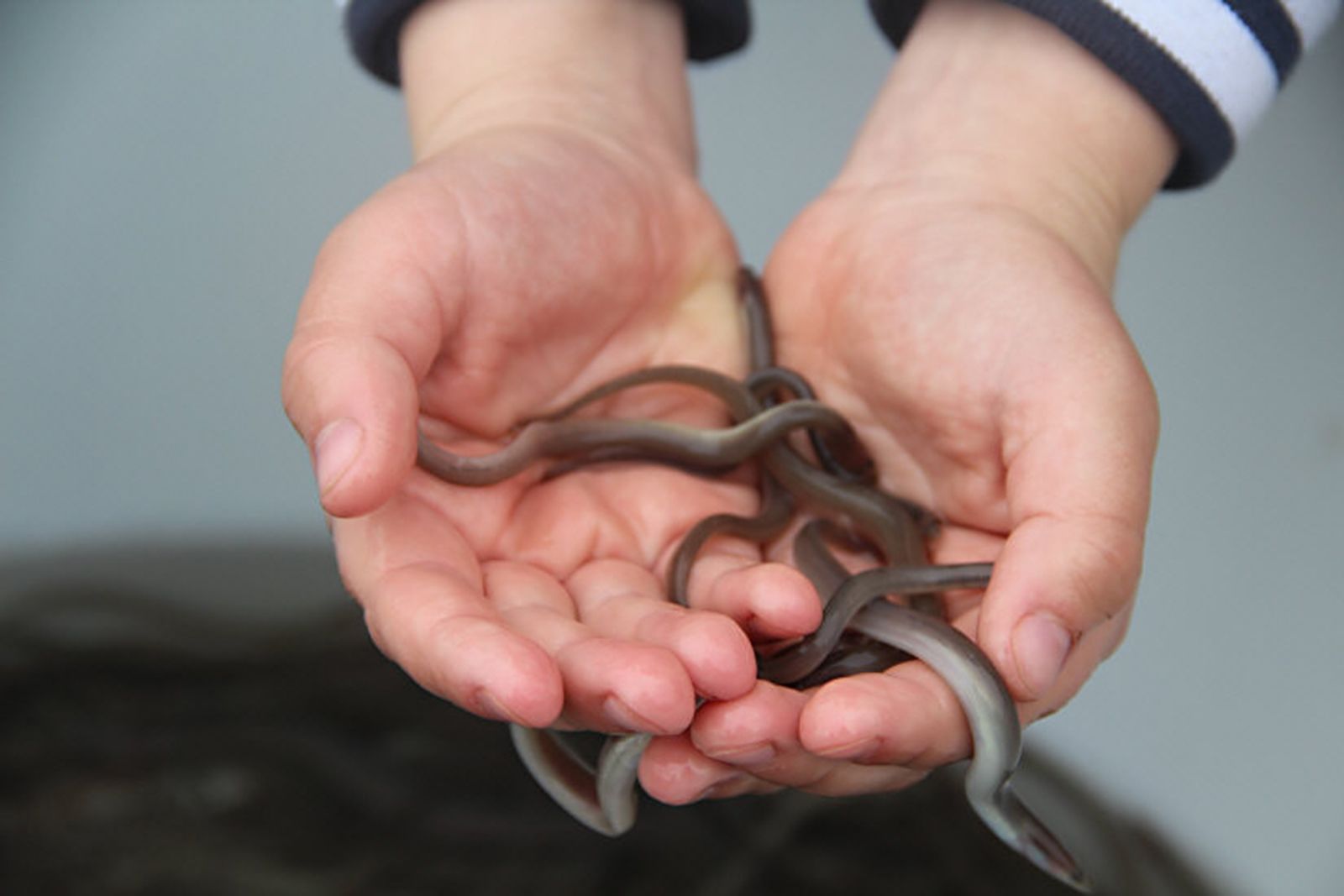 Paling over de dijk
Paling met ESF-label dragen bij aan het fonds.
Zo kunnen initiatieven als help paling over de dijk voor de migratie van aal worden gerealiseerd.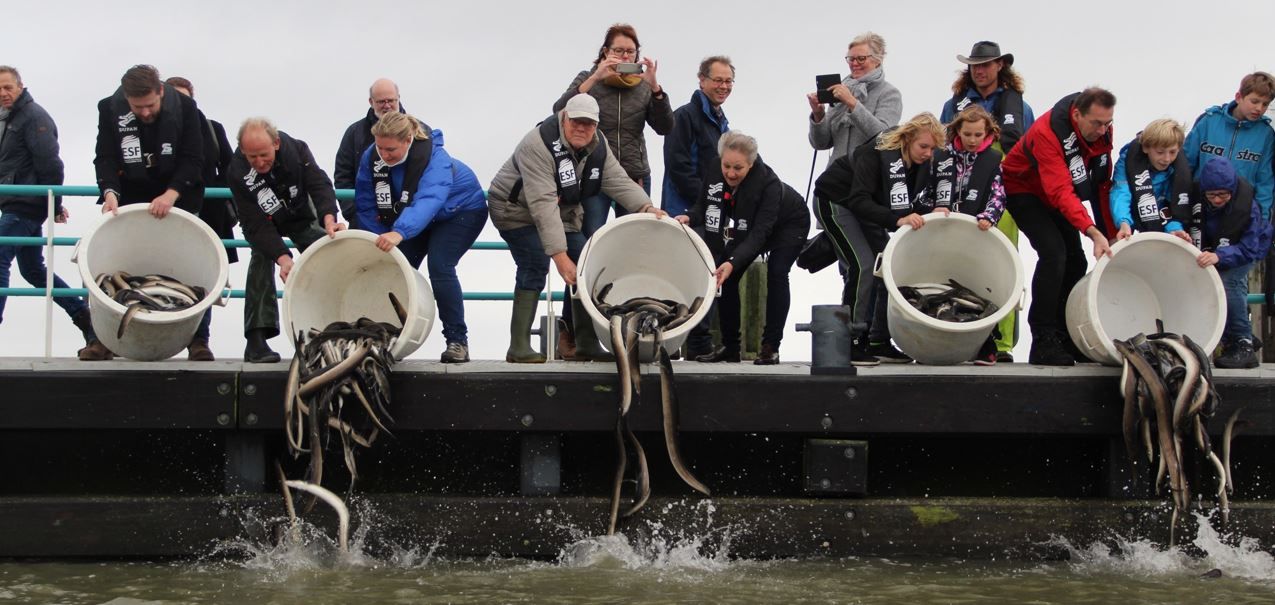 Wetenschappelijk onderzoek: EELRIC
van water tot schap
Naast duurzaamheid is traceerbaarheid steeds belangrijker in onze maatschappij. Hoe zit dat eigenlijk met paling?
Hieronder is dat in een duidelijk overzicht in kaart gebracht.